On Tuesday April 8th, we went to the Townhall Event at the Maricopa County Convention Center in Sun City West!! It was great! We had 80 people order tickets through our Pragerzona Group, plus more at the dinner table option. Please Email Me your pictures to add to this website!
At First they had a 'meet and greet' that started at 5pm. The weather was perfect. They said Dennis's plane was running late and Hugh was on the radio... so Medved was there first.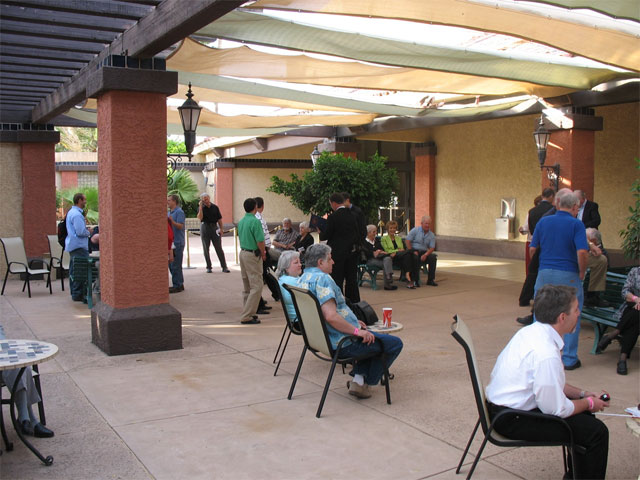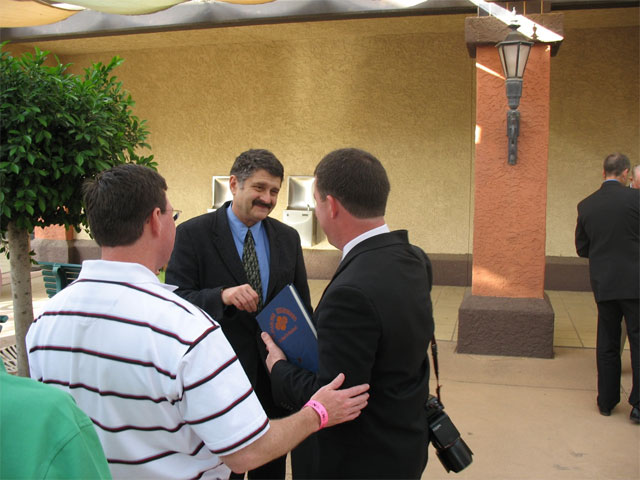 Here's my family picture with Medved! Yeah!! (Send me your pics)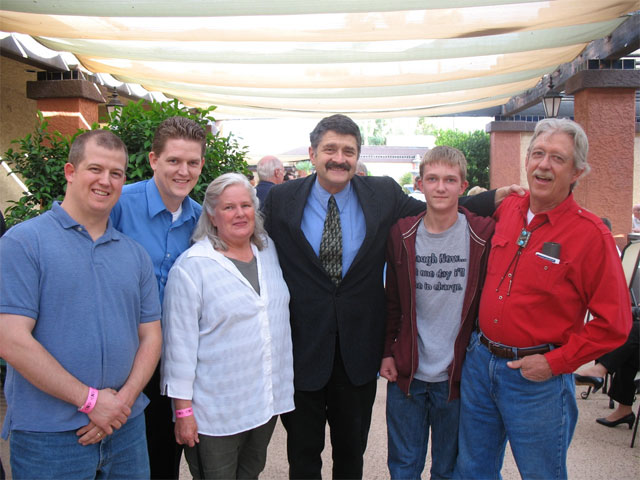 Here's Katie Getting To Meet Dennis!!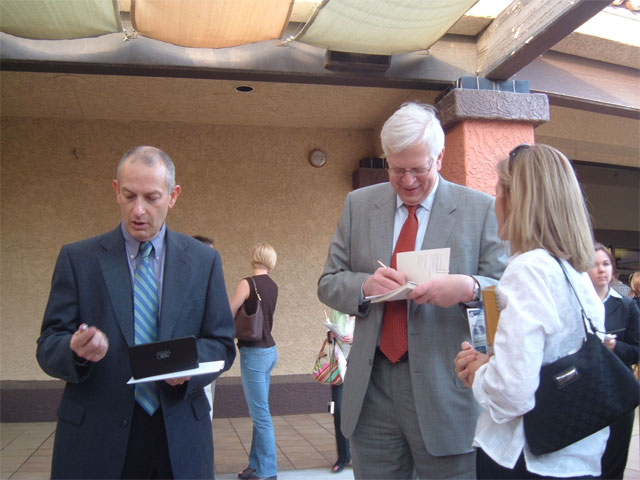 Then during the forum, here are two pictures... Go Dennis!!!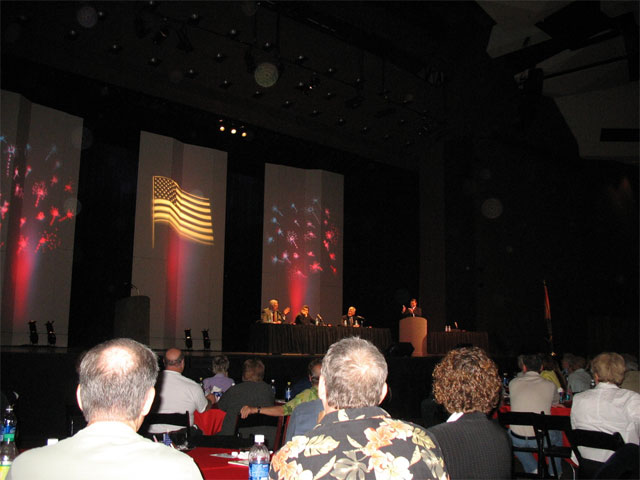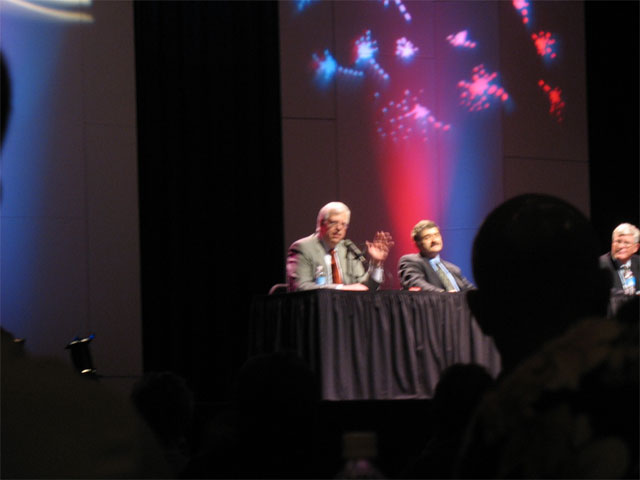 When the evening was over, here is the picture I caught on my camera. Dennis came down to meet with his cheering section!!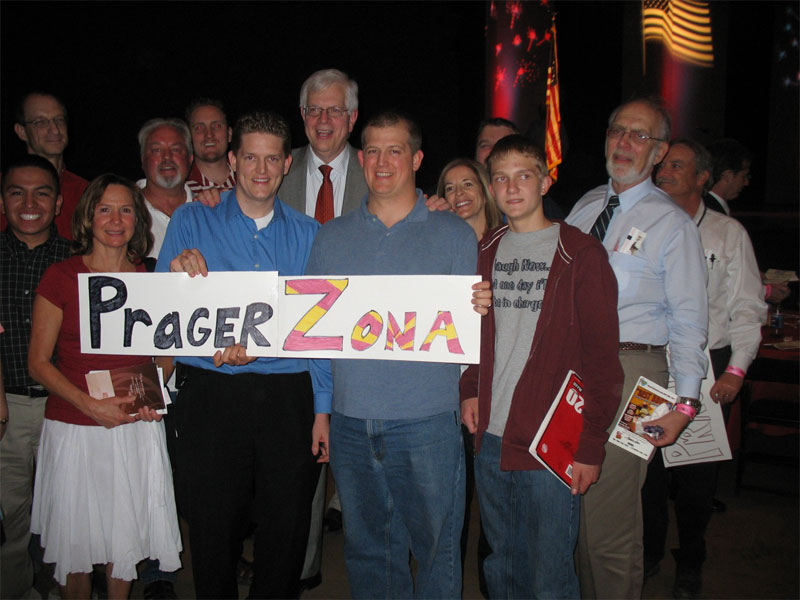 ---